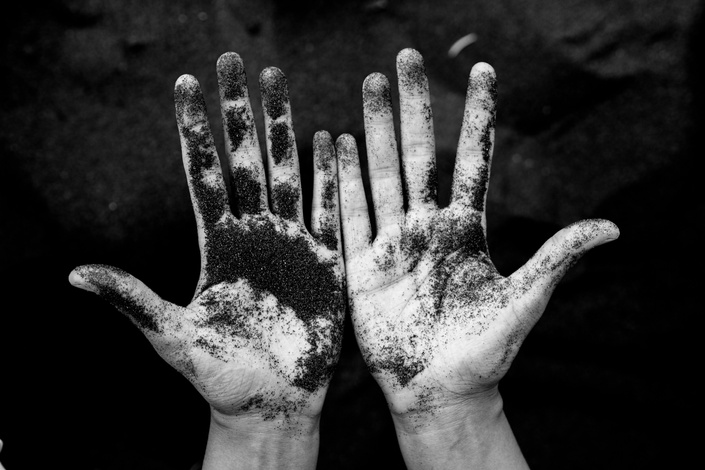 Recovering Human Experience & Group
A Return to the True Nature of Self
Welcome to Recovering Human: A Return to the True Nature of Self
This idea kept knocking around in my head. What if we all dropped our defenses? What if we showed up raw, real and naked for each other?
Hey, this is me, in all of my full human glory.
I wanted to create a place for this. I wanted to curate a group so we could gather together, holding space, sharing ourselves and doing all the real human stuff that normally scares the living shit out of us.
I want that space to be here.
I know it's needed. I know it's time. I know that in my own journey, when the cards were stacked against me and life was coming at me full steam ahead, rocking and rolling, like an iron maiden steam engine on acid, I had only one option.
I didn't need to armor up and go to battle. I had already done plenty of that.
Nope.
Instead, I needed to soften myself, expose my terrified and shaking underbelly, and allow myself to be fully seen for one of the first times in my life.
My god, was it hard. But, it was so, so worth it.
I hope you'll join me as this vision comes to life and this amazing group comes together. In fact, I hope you'll be a part of experiencing it and creating it with me.
Welcome to the Recovering Human Experience & Group
This will be a special and curated group that will meet weekly for 6 weeks. It will integrate discussion, writing, meditation, group sharing and intuitive movement. Yep, all done digitally but also in the beautiful presence of others.
Enrollment is presently closed.
If you are a part of this group, you will be making a commitment to the following:
I am going to embrace my vulnerability and fear, even if it makes me so uncomfortable I sweat buckets and want to find the nearest exit.
I am going to deepen my senses, even if I repeatedly become distracted, afraid or anxious. I will bring myself back to where my feet are.
I am going to fully let go, even if I am awkward and messy like a toddler. Toddlers don't give a damn and I won't either.
I am going to ground myself in the truth of the natural world, of which I come from and am a part of, just like the other members in this group and all living things around me.
I am going to connect with my inner knowing. If I am unsure about this, I will pause and check in.
I am going to practice radical honesty with myself and with others, even if it feels like I am jumping off a cliff with no harness. I may fumble but I am safe.
I am going to embrace all that is human within me because it is exactly who I am and it is so worth recovering.
We will use our time together to explore, unearth and share topics like:
Universal Truths and Connection
What is Your Story?
Self Assigned Roles & Rules
Going Toe to Toe with Our Inner Critic
Our Intuitive Believer
The Cost of Inaction
We are going to talk about the hard stuff of being human. We are going to be vulnerable and open.
This group will be about exploration, discovery, connection, sharing and recovering the parts of ourselves we have left behind.
Enrollment is presently closed.
Each week a new topic or theme will be explored.
We will gather weekly for 60-90 minutes via Zoom video calls.
These weekly meetings can take place in the evenings or on weekends. Once we have our group established, I will find out what works best for those involved.
This experience is about cracking ourselves open, allowing ourselves to be seen and owning all of it. It's about diving in and letting go.
Your Instructor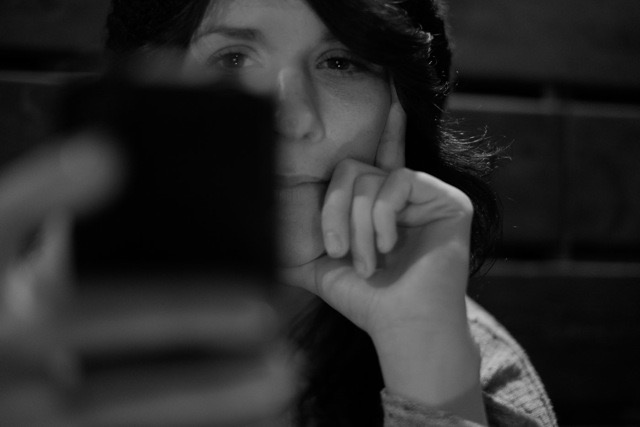 Hi there! I'm Molly. I am a writer, mentor and certified coach. I specialize in Recovering Human. Yep, that means recovering our deepest and most core human elements, the stuff that scares the heck out of us, makes us all exactly who we are and connects us to every other human and living thing on this planet. I also presently work with people in the areas of healthy boundaries and illness support.
I have previously worked in the tv & film industry, as well as the non-profit sector. It is on these paths that it became clear that story - the human story, the hero's journey, the universality of truth and connection are what I most wanted to explore in this lifetime. I have lived with a chronic illness for a decade, considering it my biggest challenge and my best teacher.
In my downtime, you can find me reveling in nature, reading a library's worth of books and deep diving into the discovery of all things human. I hope the intensive work and reflection I've done along the way will help guide you along yours.
You can learn more about me and what I do here: www.mollyfranken.com
Frequently Asked Questions
When does this group start and finish?
Enrollment is presently closed at this time.
What can I expect from this group?
You can expect truth telling, fun, freak flags flying and lots of connection. The goal is to gather and celebrate all that is human in us while also doing some work while we are at it.
Do I have to show up for every call?
Just like most things in life, the amount of energy and commitment we put into something can directly benefit what we get out of it. Group calls are not mandatory but they are highly encouraged. Showing up builds trust in yourself and the commitments you make, while also building trust and connection with your fellow group members. It's a core part of the Recovering Human experience.
Do I need anything for this course?
You will need pen, notebook, a phone or computer, an open mind, an open heart and a willingness to connect, with yourself and others.
This course is not open for enrollment.